Flocked Air Bed with Built-In Pump
Twin XL: $49.99    Queen: $59.99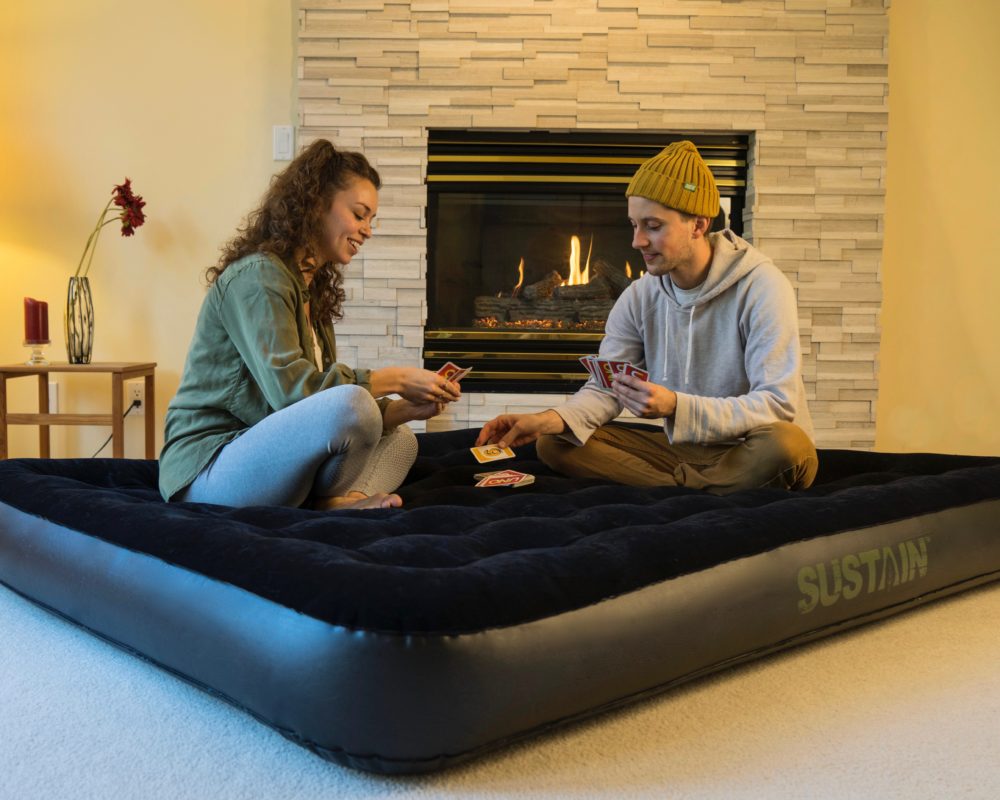 Our Classic bed with an added built-in pump that plugs into any AC outlet.
What makes SUSTAIN better than all the rest?
Better for you & the environment:

BLACK IS GREEN!  Up to 70% of the Bed is made from recycled materials.

Better Quality:

WE'RE THICK SKINNED!  10% thicker material than leading competitors to better protect you aganist punctures.
Key features:
Flocked top surface looks & feels like velvet and provides added comfort.
"Coil beam" construction offers excellent support and comfort.
True mattress dimensions – we don't use "bulge to bulge" measurements like others.
Our XL Twin is the same length as the Queen to better fit adults.
Includes built-in high capacity AC pump with inflate & deflate modes.
Carry bag with straps included.